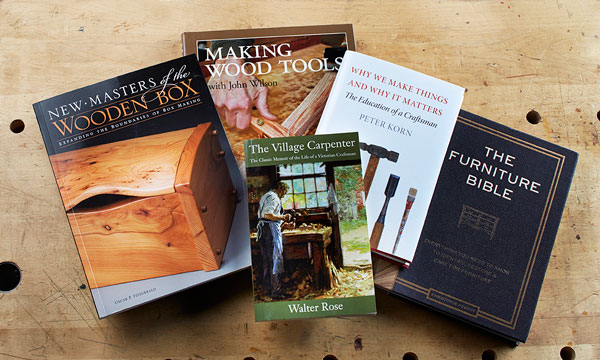 At ShopWoodworking.com, sure, you'll find all the woodworking magazines, books, videos and webinars we produce. But ShopWoodworking.com is also your one-stop woodworking shop for many of the best books and videos from other publishers and producers, too.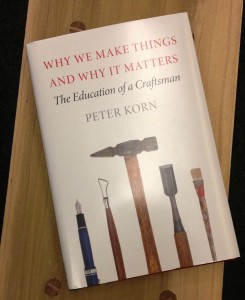 I'm always on the lookout for good information that I think we should carry in our store, and I personally recommend to our buyers items we should offer – and where allowable, we match the pricing you'll find on other, non-woodworking-specific sites (you know who I mean…).
For example, Peter Korn's "Why We Make Things and Why it Matters: The Education of a Craftsman" (Godine). Korn (in case you don't already know) is the founder of the Center for Furniture Craftsmanship in Rockport, Maine, and a long-time woodworking educator and craftsman who's been making furniture professionally since 1974.
In this introspective account of creativity, Korn delves into exactly what the title says, and he shares moving stories and challenges from his life that will make you think about your own motivation for getting into the shop and making things with your own hands.
It's a must-read for all who are interested in thinking about the "why-to" rather than just the "how-to" of the craft.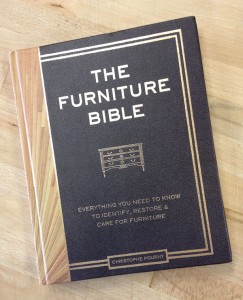 We've also just added well-known furniture restoration artist Christophe Pourny's "The Furniture Bible: Everything You Need to Know to Identify, Restore & Care for Furniture" (Artisan). This well-designed, hardcover book features step-by-step pictorial instruction for many of the author's favorite techniques – water gilding, vernis Anglais (an abbreviated form of French polish), ebonizing and more – as well as chapters on furniture styles, upholstery, hardware and more. Rather than an in-depth look at each, Pourny offers a wide range of techniques, with enough information to try some new approaches on your own. Plus, this book will introduce you to some topics not commonly seen in woodworking magazines.
I'm also awfully enamored of Wille Sundqvist's "Swedish Carving Techniques" (Taunton), which was reprinted in 2013. Sundqvist is the granddaddy of the burgeoning interest in spoon- and bowl-carving, and is among those both Peter Follansbee and Drew Langsner credit with their education in those forms. In other words, this book is a must-have for all those interested in traditional wood carving.
You'll also find many videos from Lie-Nielsen Toolworks featuring David Charlesworth, Peter Follansbee, Christopher Schwarz, Steve Latta and Brian Boggs, among other woodworking luminaries. Period-woodworking-book reprints from Toolemera Press ("Woodwork Joints," "The Mechanics Companion," "The Teacher's Hand-Book of Slojd" and more), books from Fox Chapel (lots of niche carving and other subcategories of woodworking, as well as venerable books such as "Bill Hylton's "Illustrated Cabinetmaking"), Linden offerings including James Krenov's "A Cabinetmaker's Notebook" and "Japanese Woodworking Tools: Their Spirit, Tradition and Use" and "Making Shoji," both by Toshio Odate.
So if you're on the hunt for solid woodworking information from a variety of sources, try ShopWoodworking.com first. And if there's a woodworking title you think we should carry but don't, let me know. If we can get it in, we will.
— Megan Fitzpatrick