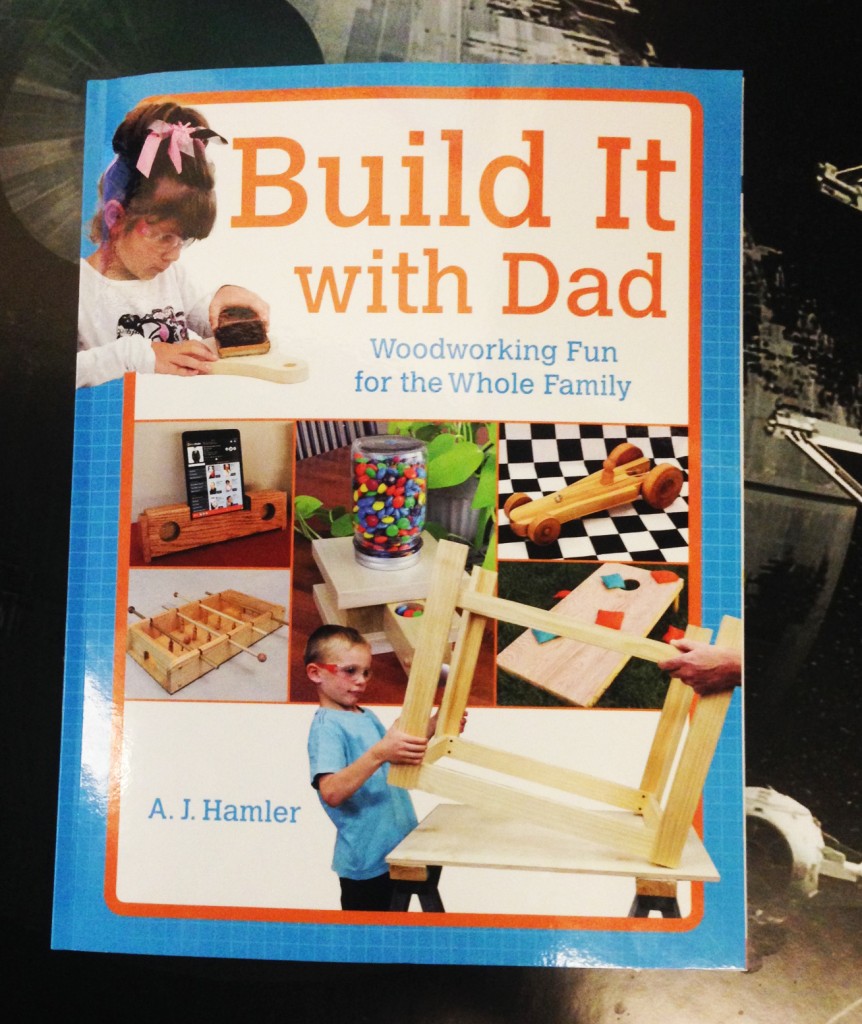 I'm excited to announce the release of a fun new book from A.J. Hamler titled "Build It with Dad: Woodworking Fun for the Whole Family" (available both as a paperback and a PDF download). The book is filled with kid-friendly woodworking projects that will help you teach your kids the fundamentals of tool use, shop safety and foster an early love of woodworking.
And I have a copy to give away, free. To enter the drawing simply leave a comment below by Monday, Apr. 6. I'll announce the winner on Tuesday, Apr. 7.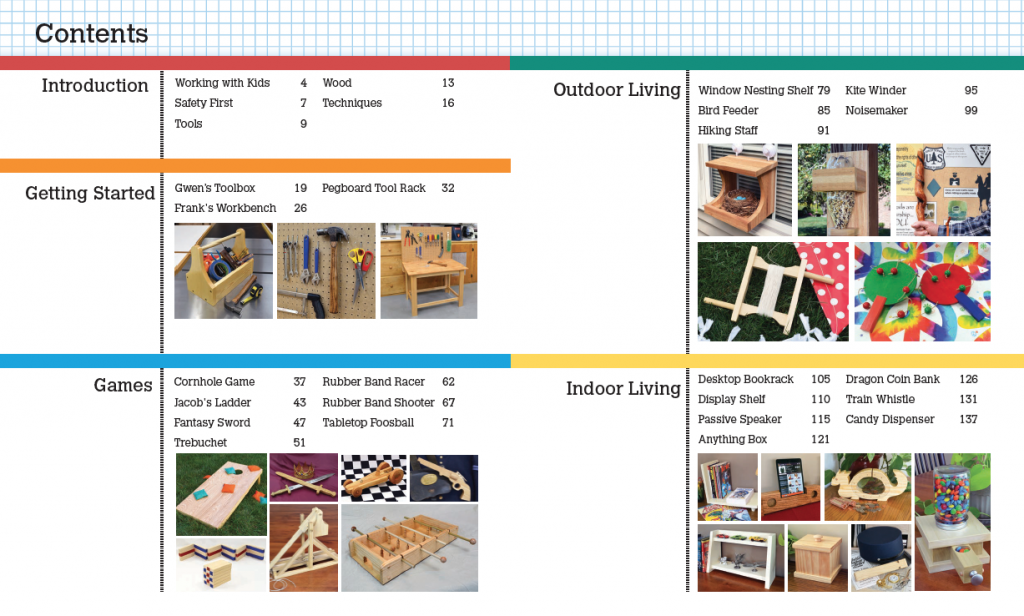 As you can see from the above table of contents (click image to enlarge), the book features 22 projects in all – including a fun fantasy sword, working trebuchet, tabletop foosball, and many other handmade toys, games and gadgets. For a great example, check out this passive speaker project that was previously posted.
Again, simply leave a comment to enter the drawing and I'll randomly select a winner (and you don't have to live in the U.S. to win).