I just came back from my first visit to ICFF New York. The International Contemporary Furniture Fair is one of the most important events of the furniture world. It attracts makers, designers, collectors, decorators and architects, as well as the general public. The participants are an eclectic group of mainly furniture and lighting proprietors. Some are recent graduates woodworking programs who decided to bring their work to New York and to get exposure. Others are already well-established and attended in order to showcase their most recent collections.
What interested me the most were the designer-makers based in the North America who make original work in small to medium quantities. I met with many of them and took some pictures which I would like to share with you. I was pleasantly surprised to discover that so many of them are based in New York state and the greatest concentration seem to reside and work in Brooklyn. While some makers use traditional production techniques, others utilize the most cutting edge computer manufacturing approaches to allow them to compete with mass manufacturers and companies that produces furniture in parts of the world where production cost are much lower than here.
The ICFF will be open this week for the general public. If you happen to visit NYC this week I really recommend visiting the show's floor. Looking at the furniture and talking to makers will surely inspire you in your own voyage to create original woodworking.
OLGA guanabara is a Brooklyn based maker of steel and reclaimed wood furniture. They use rebars, steel tubing, redwoods and other industrial looking materials to form a kind of industrial-rastik looking furniture.
Wishbonewoodworking is another Brooklyn based firm that manufactures very elegant furniture that includes hidden details which can be discovered after you become acquainted with the piece for some time. Their elegant walnut chair is enriched by brass structural details that connect the back leg to the seat.
A few designers presented furniture that combine concrete and wood. Concrete and wood are married into the process of creating our homes, but to see furniture that couple the man-made stone and nature made wood is avant garde. Nico Yeketai of Sag Harbor, NY is one of the few artists who does this material match-making very well. Here are some of his pieces, including scale models that he built for clients as a proof of concept before making the pieces.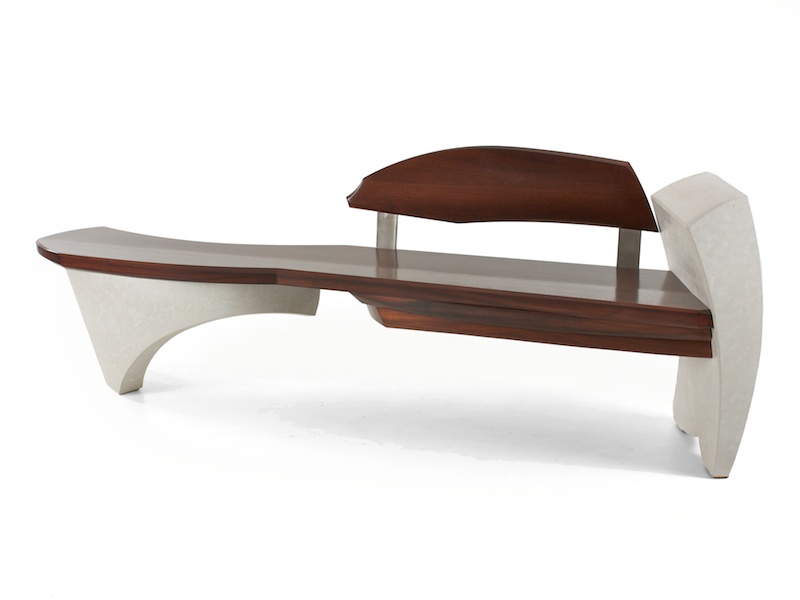 ---
Product Recommendations
Here are some supplies and tools we find essential in our everyday work around the shop. We may receive a commission from sales referred by our links; however, we have carefully selected these products for their usefulness and quality.