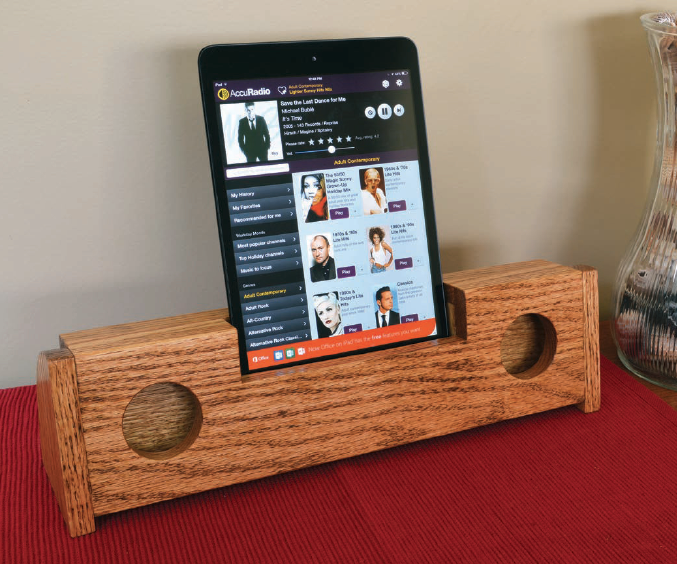 As a new addition to the Popular Woodworking editorial team I occasionally find myself getting sidetracked by some of the cool projects in the books I'm working on. Take this wooden passive speaker from from A.J. Hamler's forthcoming book Build It With Dad, for example. Fun projects like this often start me thinking how I should make one for everyone on my gift-giving list – and that inevitably leads to a few Google searches for tools or materials before I get back to work.
This small wooden speaker is designed to fit a smartphone or tablet and amplify the device's tiny speakers without the use of power. Wooden spacers within the speaker create chambers that direct the sound. The whole thing creates resonance in the same kind of the way the hollow body of an acoustic guitar does, with the sound being directed out of two openings on either side of the speaker.
It's a fantastic gift idea since almost everyone has a smartphone or tablet these days. And who wouldn't love to have one of these simple, attractive wooden speakers for their device? Plus, it's a fairly simple project and Hamler explains how to make variations to accommodate almost any tablet or mobile device.
Click here to see how to build it.
For more great projects check out "Build it with Dad" by A.J. Hamler at ShopWoodworking.com. Here's a snapshot of the table of contents: