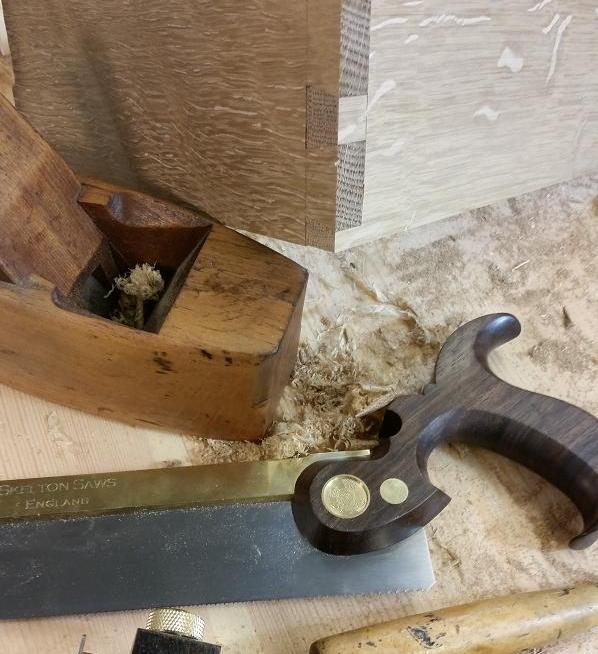 It's been pretty much a month now since I first laid hands on this saw, and it's only because of an encounter with a saw very different to this one that I managed to get what I feel is the right perspective. I purchased a set of Gyokucho Japanese saws with some Christmas tool vouchers and I'll discuss those soon enough – but as is often the case, they led me off on a small tangent.
I did some basic searching about Japanese tools. As I am sure you're aware there are some individual craftspeople in Japan making very special tools using traditional methods and they are rightly celebrated and sought out for their individual flair and skill. Seeing images of those tools snapped into focus what I should have gotten the first time around.
Although the Skelton saw is brilliantly made and perfect for the task at hand, it is more than that and it goes a bit beyond dovetails. It's more about the person behind the tool – the person or people who creates them. I could set up a "race" between the Skelton and a dozuki, but that would miss the point. (I most likely missed the point with a "3-Minute Dovetail" challenge, too – but hey, I was on a journey to the real point.)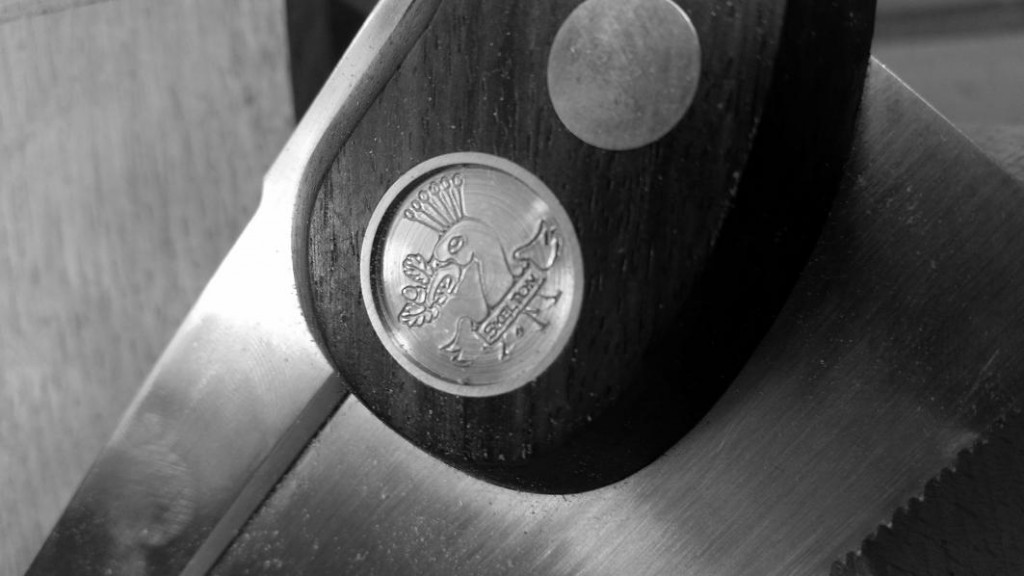 What I came to realize is that without people like Shane something would be lost from our cultural landscape. Without people being inspired by classic designs, craft and further to that, making a superb end product to be used we would be much the poorer. I feel lucky to of had and used this saw, I would almost compare it to the feeling you might get if you had a piece of unique artwork for a Month and could admire it before passing it back. I thought this second part of the article would be on the nut's and bolt's of how well it cuts, but whichever way I dress it the saw cuts and feels great. If you want to learn more about the facts and figures on the saw I suggest visiting Shane's website to learn about what he does and how, there is no need for me to copy and paste a spec sheet for people to compare, I almost feel it would be insulting to do so.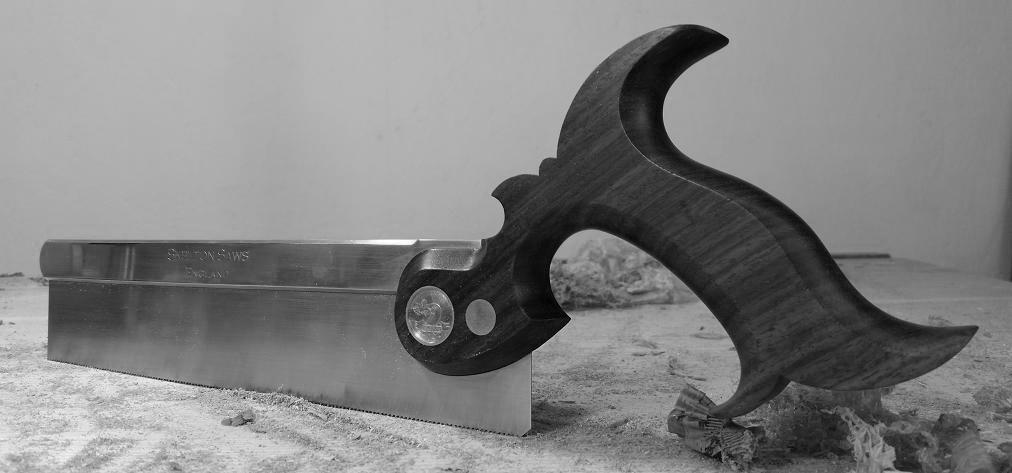 Instead think more in terms more widely of  America, UK and World where there are many people preserving, innovating and creating. People like Shane Skelton – wherever they are found – make things happen because they want to do something special and put part of themselves into what they create.
I'm not in a situation to buy this saw, but one day perhaps I will (more likely it'll be a carcase saw a few years from now). If I do, I will know I did so to do more than just have a "posh" saw. It'll be because I get the point – something perhaps I didn't fully get before the saw arrived. If you can bear my ugly mug, watch the video below. It  includes a set OK dovetails and a brief chat similar to the  above. (I promise, the lighting is much better on this one.)
— Graham Haydon
Editor's note: If you're interested in all things handsaw (including a look at and reviews of saws from some other specialty makers) check out "Handsaw Essentials" by Christopher Schwarz.