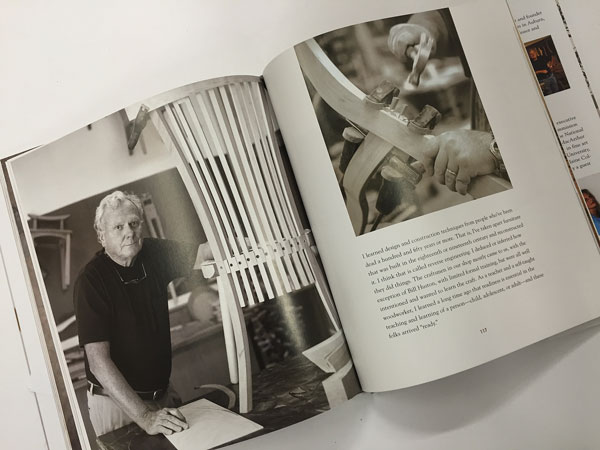 One of the first things you see as you enter the terminal at Portland International Jetport in Portland, Maine, is a showcase of work from Thos. Moser Cabinetmakers – because along with lobster, L.L. Bean and maple syrup, the work of Thomas Moser is synonymous with the Pine Tree State.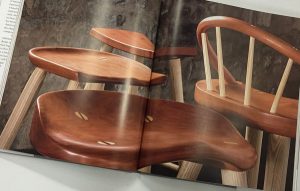 For more than four decades – after a stint in the Air Force and a few years as a college professor (English) – Moser has been making fine-quality furniture in New Gloucester, Maine. He started in 1972 as a one-man shop with $8,000 and no discernible business plan. Now, the company he founded employs nearly 70 cabinetmakers and has six showrooms across the United States, and makes and sells furniture instantly recognizable as "Moser" throughout the world.
With Donna McNeil, Moser chronicles his and his company's history in the new book "Moser: Legacy in Wood" (Down East Books), a fascinating reflection (with many vintage photographs) on a long and storied career.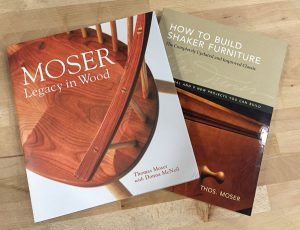 We've purchased a couple cases of "Moser: Legacy in Wood," and are offering them to our readers coupled with the revised edition of Moser's classic book "How to Build Shaker Furniture," which he reworked for Popular Woodworking Books a few years ago. It includes 36 projects from the original 1977 edition, as well as nine additional projects from the Moser workshop. Plus, the section on tools is altogether new, with contemporary tools and approaches to making the pieces. This "Legacy in Wood Kit" is just $34.99 – $25 off the retail price
And to get you started on a classic Thos. Moser Cabinetmakers design, below is the information and illustrations you need to build the Studio Stool (click on the images to enlarge them).