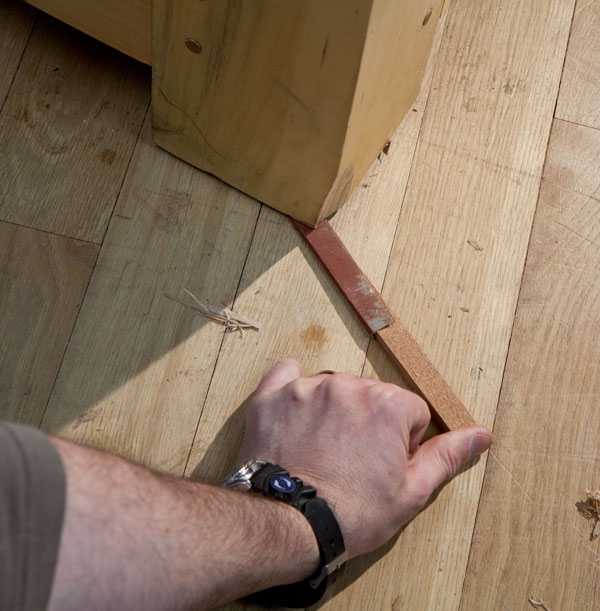 While this isn't the dumbest shop trick ever (that honor belongs to: "A coffee mug is a good place to store pencils") it's close.
About six months ago, I became crazy annoyed about my workbench moving while under heavy planing. The bench weighs about 350 pounds, so it wasn't a matter of mass.
For some reason I picked up the wooden wedge jammed under one of the legs that keeps the bench from rocking on the floor. I adhered a bit of #120-grit PSA sandpaper around the wedge and jammed it back under the short leg.
Today I remembered the sandpaper wedge when I tried to move my bench for an operation. The sucker wouldn't budge until I removed the wedge. Then it dawned on me: My bench hadn't scooted anywhere in months.
If your bench won't stay put, give it a try. It's simpler than the other solution I considered: bolting the sucker to the floor.
— Christopher Schwarz