My Japanese corner chisel is not the most handy tool in my tool box. In fact, I hardly use it. But since I have it, I feel obligated to keep it sharp. If you own one and look for instructions on how to sharpen it you will see that all of the demonstrations use flat abrasive stones or files such as diamond, oil, Arkansas, or a piece of steel wrapped in sandpaper.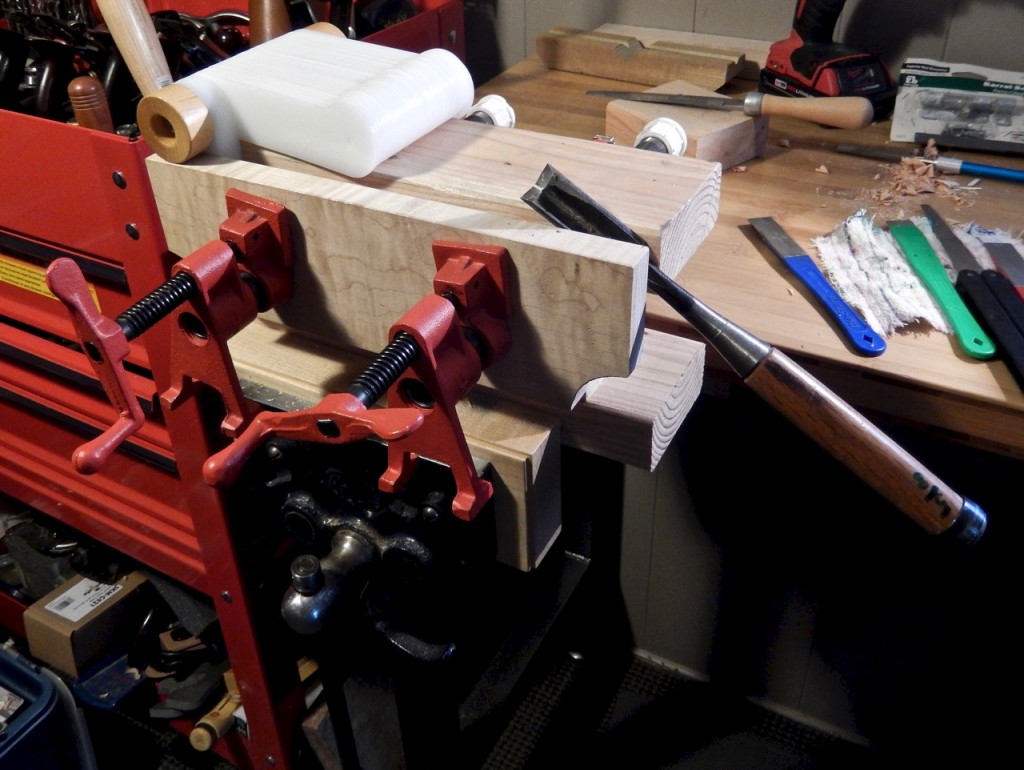 The first challenge with this method is that you need to abrade the two bevels while keeping them at a right angle to each other and maintaining a constant sharpening angle for each bevel (30°), all while doing this freehanded! From my experience this is a challenging task. Sharpening is not complicated if your blade has one bevel and you lead it over a wide stone using a honing guide, or when relying on a hollow grind methods – if you choose the freehand approach. But trying to pass – and balance – a wide and heavy stone or a light and flimsy file on a bevel that faces upward is more difficult.
The second issue is that you have to tuck an effective sharpening tool into the meeting line (the valley between the two bevels) and sharpen this convergence area with precision. This is also tough.
The instructions and videos that I found specify using the corner of your diamond stone or India stone (an oil stone) in hopes that it will cut the valley crisp and sharp. But the reality is that so many of the diamond stones that I own-files, pedals, or bench stones-have lost many of their diamonds at the corners so they just can't dig in into the valley. My India files and sharpening triangles have also rounded over with time, and because I don't own a needle diamond file, I can't tell you if its capable of resolving the valley "paradox," but I speculate that after some time it too would have lost its corner diamonds, which brings us back to square one…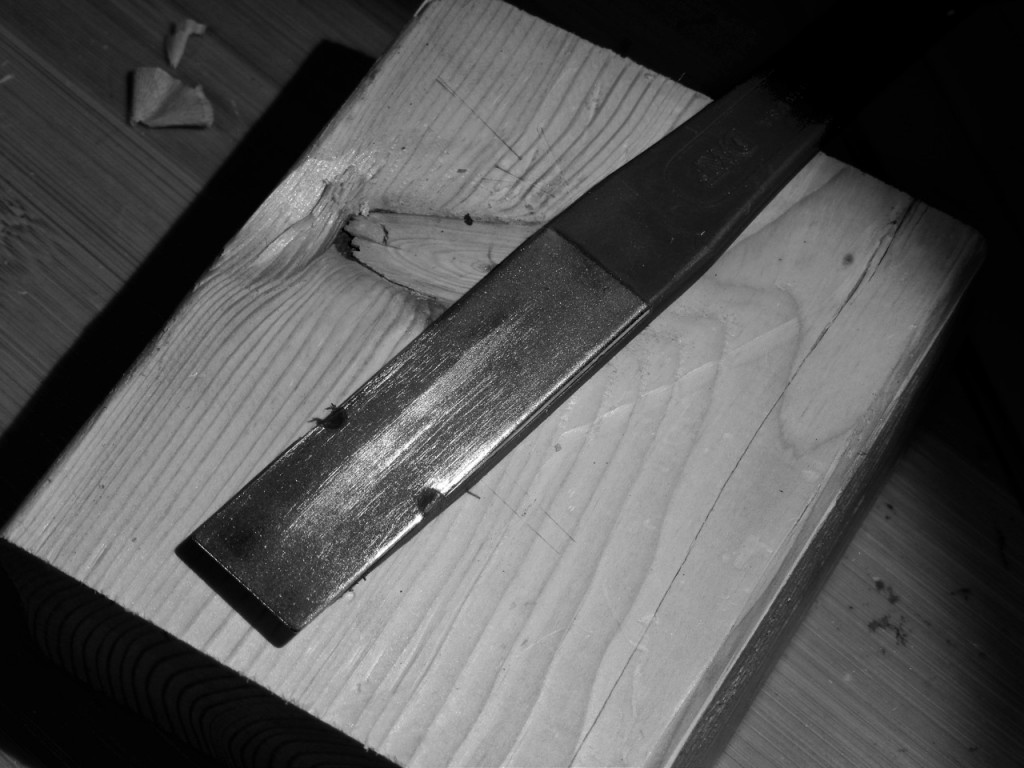 My solution for these challenges came in the shape of my new Dremel 4000 tool and the small grinding wheel kit that came with it. I figured that if I use the wide grinding wheel as a hollow grinder instrument on the two bevels, I will be able to save a lot of time later during the honing process. On top of this, the formation of the hollow grinds' base lines will provide the diamond file a stable track to move on, thus eliminating capricious rocking which will end as a geometrically unpredictable edge.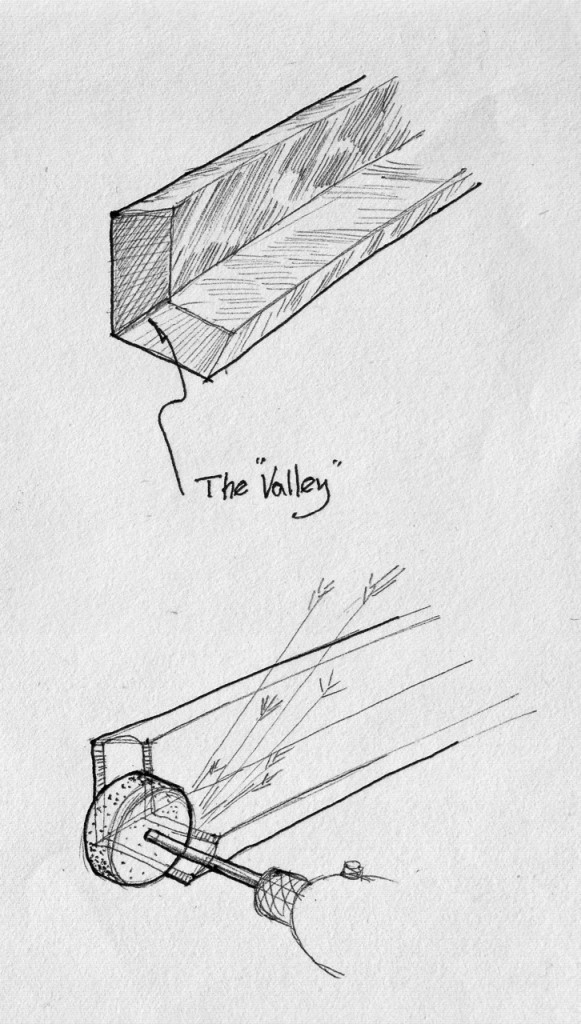 I also found a solution for the valley problem. I replaced the wide grinding wheel with a narrow one and direct it to cut exactly in the valley. After this I used one of my diamond pedals to hone it, a pedal that still had some diamond left on its skin.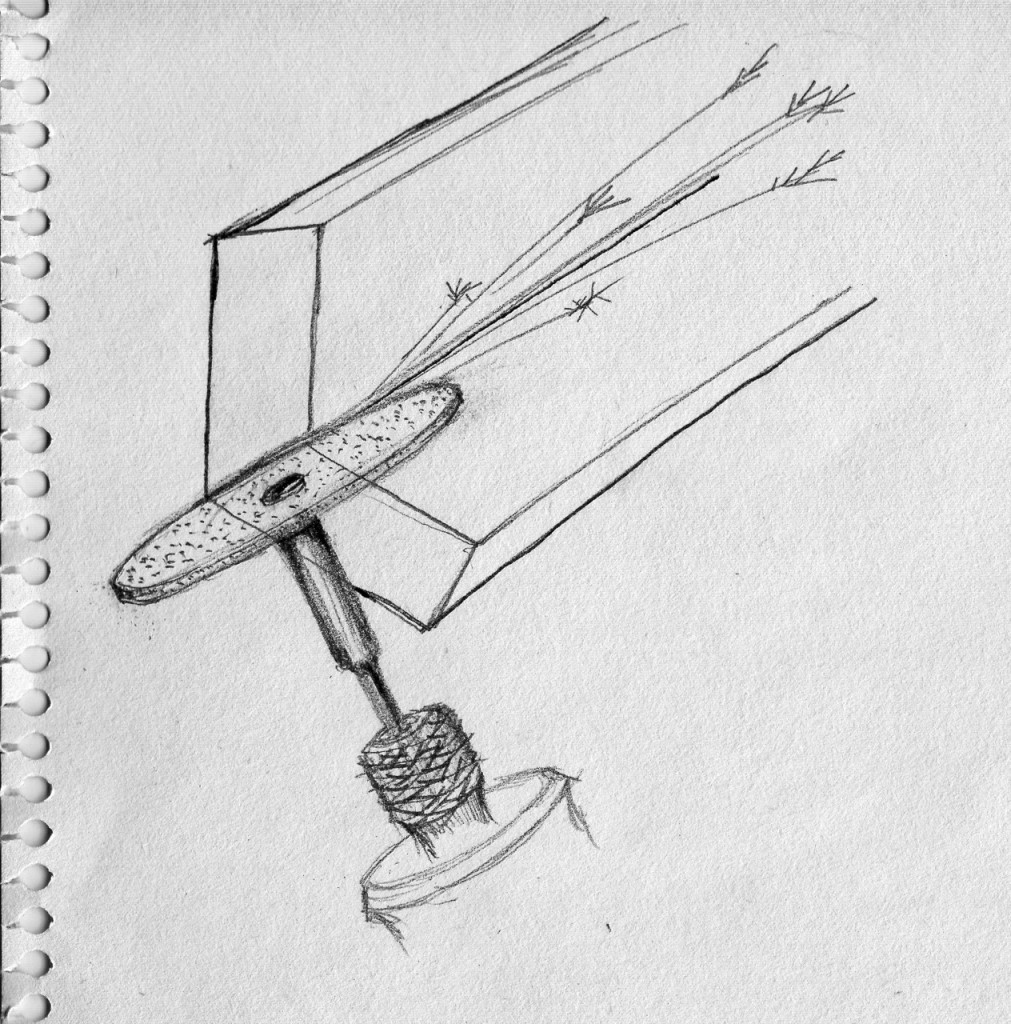 If you use this technique I recommend that you blacken the bevels with a felt-tipped pen. This will highlight the hollow grind area and will guard you from mistakenly over grinding the vaults. 
The Dremel grinding technique can be adopted to other difficult to grind blades such as router plane blades, marking knifes and even narrow chisels, or whenever you can't (or don't want to) introduce the bevel to the mighty full-scale grinding wheel.