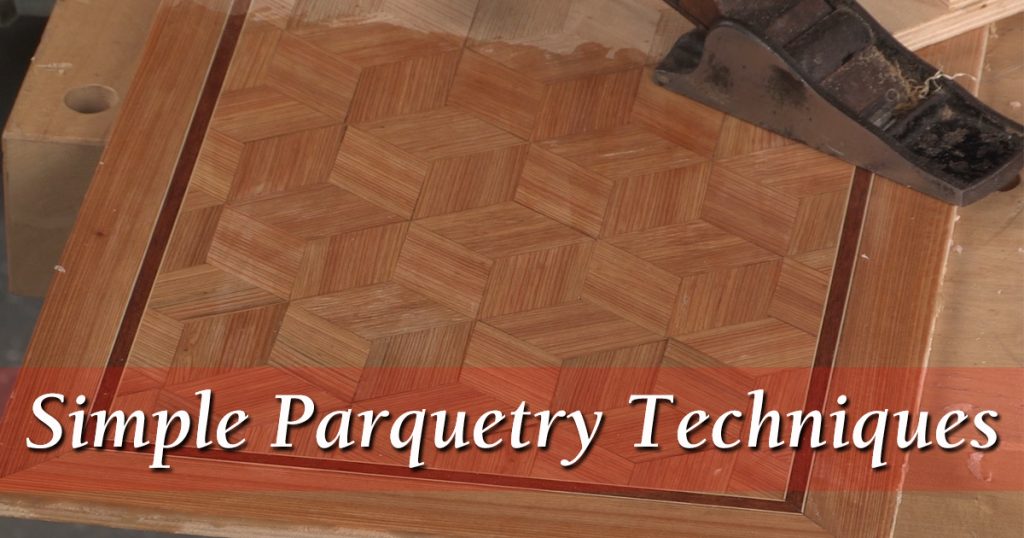 A few years ago (okay maybe more than that) picture mosaics were all the rage. Making a single large image from lots of smaller images arranged in a planned pattern by color and "pattern". Whenever I saw one of those images, the woodworker in me always thought of the ancient art of parquetry. Essentially the same concept, parquetry takes the color and grain pattern of small pieces of wood and uses them to create larger decorative patterns – and frequently stunning imagery. Proving once again that everything old is new again, the good news is that the "old" is still very viable and a great woodworking technique that anyone can learn.
If you think of a standard checkers or chess board, that's a very simple form of parquetry. By changing the shape of the pieces (or lozenges), keeping things fairly precise and simply changing the grain orientation, you can make very cool parquetry that can be used in table tops, small decorative boxes and many other projects. The tools needed are inexpensive, few and many are already in your workshop! All you need is a little knowledge and practice and Don Williams can give you the knowledge to get going. 
In "Simple Parquetry Techniques" furniture conservator Don Williams breaks down the process into a simple tutorial that will answer all your questions. I will warn you, though, this can be an addictive process! Once you've made your first piece, you'll look at every little scrap of wood differently and you'll start seeing pictures and patterns in your head (but don't tell anybody)!
Check out the preview below and purchase the DVD at shopwoodworking.com…
---