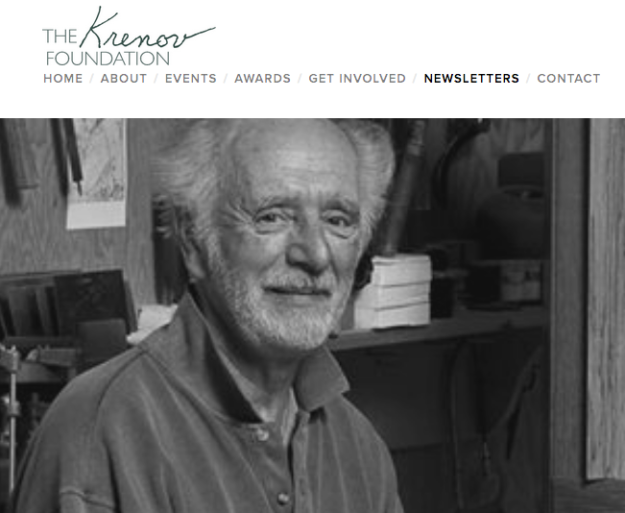 Professionals in the field of fine woodworking, with a minimum of four years of experience, are invited to apply for a $2,500 grant from the Krenov Foundation to use for a stint as an artist-in-residence or visiting scholar or faculty collaborator at a nationally recognized woodworking school or craft center.
Applications are available at thekrenovfoundation.org/professionaldevelopmentaward, and must be submitted along with a statement of purpose, resume, financial forms, digital photographs of your work and recommendations, by August 31, 2017.
The Krenov Foundation is committed to continuing the legacy of the values, approach to woodworking and teaching of James Krenov – one of the most influential craftsmen of the 20th century –  and to support the art of fine woodworking.