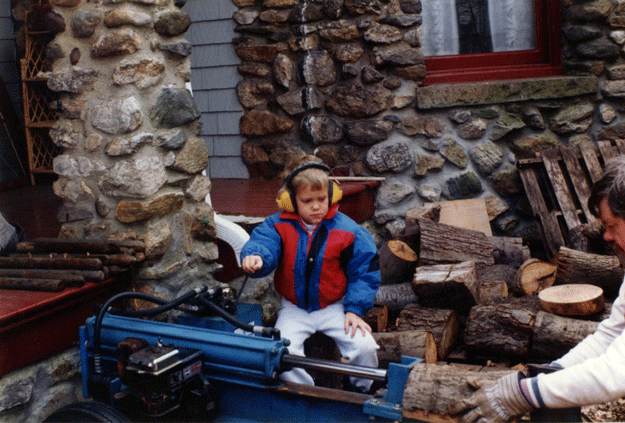 My father, Robert Emmet Gaffney, was a copy editor for 30 years and a lifelong woodworker. While I was always excited to take up his reins as a woodworker, I now find myself taking up the red pen and pursuing his editorial path as well.
My name is Brendan Bernhardt Gaffney. I'm Popular Woodworking Magazine's new managing editor, a woodworker, toolmaker and, depending on the day, musician, engineer and general autodidact.
My adventure with woodworking started long ago – my father was a cabinetmaker, professionally in his youth and as a hobbyist after retiring from his career in copy editing and advertising. I grew up helping him in the shop, building our furniture, renovating our house and generally making whatever we needed. After high school, I pursued making things as it related to another passion of mine, music, and spent a couple of years getting a master's degree designing musical instruments and digital sound software at the University of California, San Diego. I returned to my father's woodshop frequently, where we built carved arch-top guitars, bentwood zithers and plenty of furniture. After years of going down the music path, my father's passing refocused my passion, and I returned to woodworking as it related to furniture.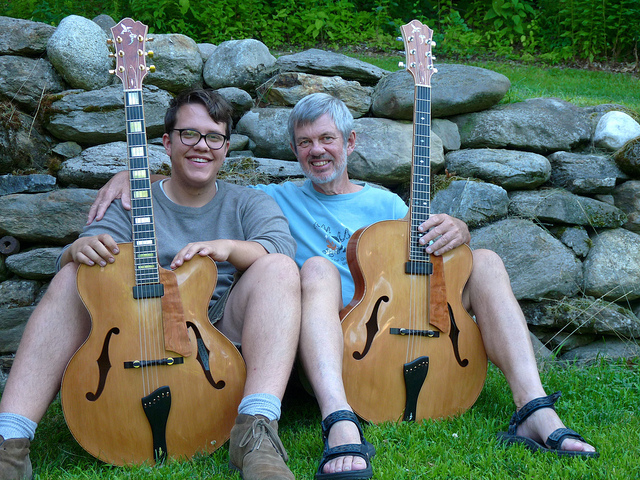 I attended The Krenov School (formerly College of the Redwoods) in Northern California, where I studied under Laura Mays, Ejler Hjorth-Westh, Jim Budlong, Greg Smith and David Welter, picking up where my father left off in my training. The school drastically reshaped my goals, aesthetic and technique, and after attending, I was determined to make woodworking my daily practice. After a brief stint at Tools for Working Wood in Brooklyn, I moved to Portland, Maine, and began my work as a furniture and tool maker. You may have seen my toolmaking efforts, which specialized in what I call "modern revivalist toolmaking," reviving old tool designs and systems of measurement for use by modern woodworkers. I even came across the pages of Popular Woodworking before getting here, in an article by Cathrine O. Frank, "From Redwoods to Red Brick" (which Megan posted in full after my announcement here). Christopher Schwarz has also mentioned my tools over on his blog a few times, like here and here.
Here's a little sampling of some of my furniture, so you can get a sense of my taste and techniques. (But don't worry – the magazine, website etc. will continue to cover a wide range of styles, tools and approaches.)
I'm excited to bring my toolmaking and furniture experience to the magazine. I have opinions, but I'm also learning more every day. My goal, many years ago now, was to approach woodworking from all possible angles. After spending plenty of 70-hour weeks in a shop alone, and reading and watching what I could online and in print, I'm thrilled to spend time on this side of the equation, continuing my work in the shop here in Cincinnati, and meeting and collaborating with the wonderful community of woodworkers and craftspeople that surround this magazine.
So, now I find myself on the other side of the keyboard. I have a lot of furniture to build for our new place in Covington, Ky., so you'll be seeing and hearing from me a lot on the blog here. On top of that work, and editing, writing, drinking free office coffee and talking too much, I'm the new contact at Popular Woodworking Magazine for queries and letters to the editor (but of course, you can still email Megan Fitzpatrick), as well as any other questions you may have. Subscription problem? Idea for End Grain? Drop me a line at brendan.gaffney@fwmedia.com. I look forward to hearing from you.