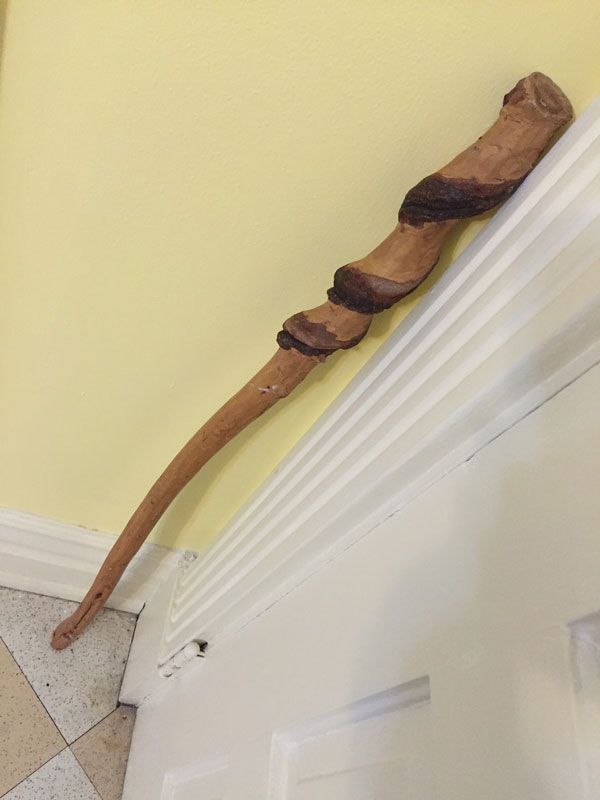 Earlier this afternoon, Christopher Schwarz (contributing editor to Popular Woodworking Magazine and editor at Lost Art Press), Andy Brownell (Brownell Furniture) and I were on WVXU's weekly talk show "Cincinnati Edition" discussing the art and craft of woodworking with host Mark Heyne and callers.
Among the things Mark asked was to tell listeners about our first woodworking projects. Mine was a stick. As you can see above, I still have it. (I no longer have the first pieces of wood I secured together…the L-bracket bookshelves about which I've written before.)
I don't recall my exact age when I "made" that walking stick by removing the bark with a pocketknife from all but the twisty ridges, but I know it was at Fort Scott Camps. I think I was 11 or 12.
It makes a decent shillelagh, if nothing else.