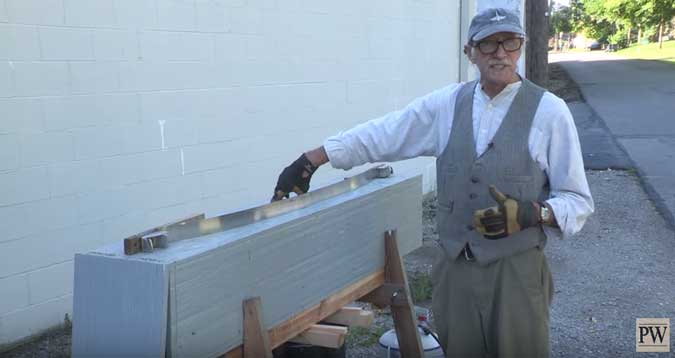 In the recent Don Weber "Build a Welsh Stick Chair" class/video shoot, Don brought some pre-bent arms for us to use, simply to make things move along more quickly (filming a woodworking video is sometimes like filming a cooking show – some parts are prepped ahead of time). But he did bend a couple on camera, using a simple and inexpensive steam box setup, made with items you can easily find at the home center or hardware store.
Take a look at his steam box and listen along as he teaches us about steam bending and his bending jig, in this excerpt from the video.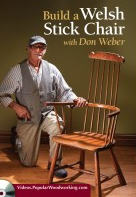 The full video, which shows you soup to nuts how to build this classic form, is available on DVD or as a video download (and it features a few guests – Christopher Schwarz, John Hoffman, Justin Leib, Narayan Nayar and me).