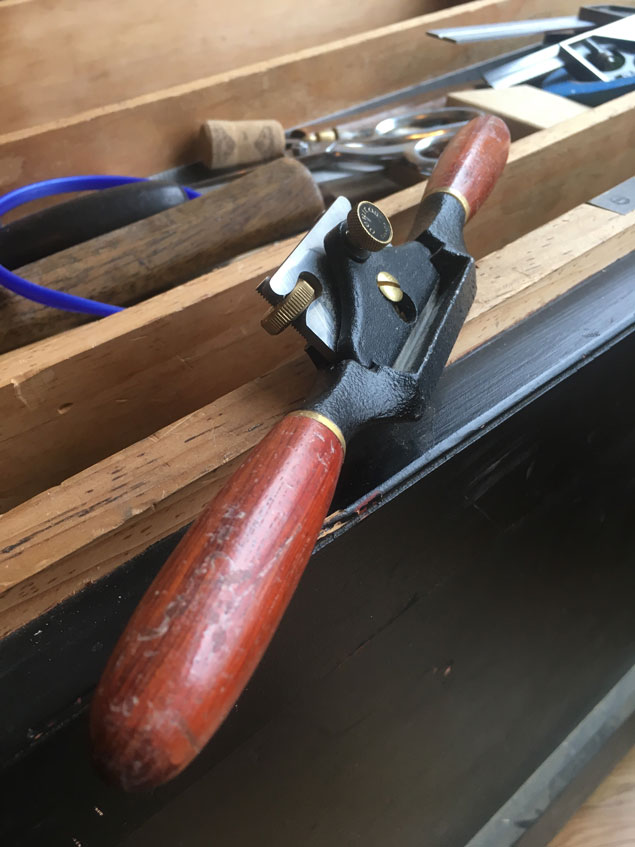 Like a good French rasp, a spokeshave will open your eyes to a new world. Furniture parts that were once simply flat or round can easily be made curved and subtly faceted.
And though the type of spokeshave you prefer is pretty personal, it's hard to argue that the most successful and copied model is the Stanley 151 shave. I think this model is the apogee of this form's design. It is uncomplicated, robust and perfectly sized.
You can find vintage Stanley models for $25 to $75, but the problem is that the manufacturing can be excellent or indifferent. Early models (before World War II) are better than modern versions, but it is still is a crapshoot unless you can inspect the tool in person or return an online purchase.
If you don't want to play that game, just buy the Veritas flat-soled spokeshave for less than $100 and be done for life. I own all three variants of this shave because I do a lot of curved work and build chairs. I recommend most beginners start with the flat-soled tool. It won't handle inside curves well, but it is easier to control than the version with a radiused sole.
The Veritas version is basically like the best that Stanley could do but with even better machining and a better iron. Thanks to the tight tolerances, the Veritas is responsive, easy to adjust and never chatters. This tool is a home run.
— Christopher Schwarz
Read Day 1 of the gift guide here: Clauss Scissors.
Day two on a Boot Tray for Sharpening.
Day three on humidity monitors.
Day four on a MWTCA membership is here.
Day five on the Arno burnisher.
Day six on WoodOwl auger bits.
If you'd like to read gift guides from past years, check this link.