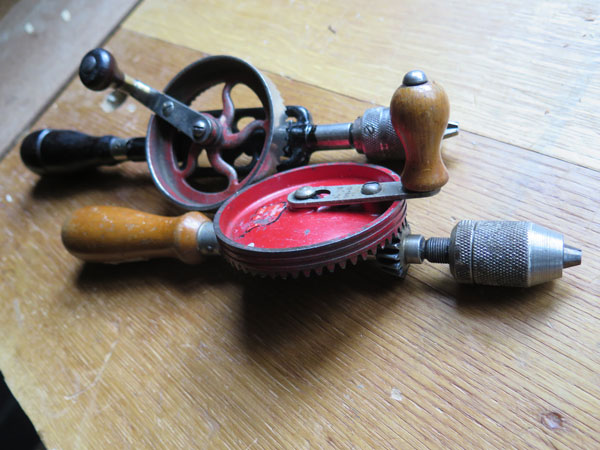 Buying vintage tools through the mail can be frustrating – and expensive if the seller does not allow you to return the item.
My favorite way to buy old tools is – hands down – in person and at a meeting of the Mid-West Tool Collectors Association. If you need tools and cannot buy new ones, join this fantastic organization and attend a regional meeting. Problem solved.
This point was made pointier this week when I had to replace my hand drill – I gave my old reliable one to a friend who didn't have one and didn't have access to a tool meet.
"No problem," I thought at the time. "I'll pick another hand drill up on eBay."
So I bought a nice Millers Falls drill for $20. Sweet cocobolo handles. Beautifully cast frame. It's one of the models that everyone loves. And the seller said all the right things.
Yes, the chuck works and has its springs.
Yes, the chuck closes tight.
Nope, no wobble in gears. Runs smooth.
Of those statements, only one turned out to be true (the chuck's jaws close up tight). The drill's transmission was frozen. The chuck's springs were nowhere to be found and the jaws flopped around like dead dolphins. I spent this morning trying to scavenge other bits from my parts bin. But to be honest, this drill is really ragged out. After cleaning and lubricating the oil ports and tightening things up as best I can, it still runs like Chitty Chitty Bang Bang.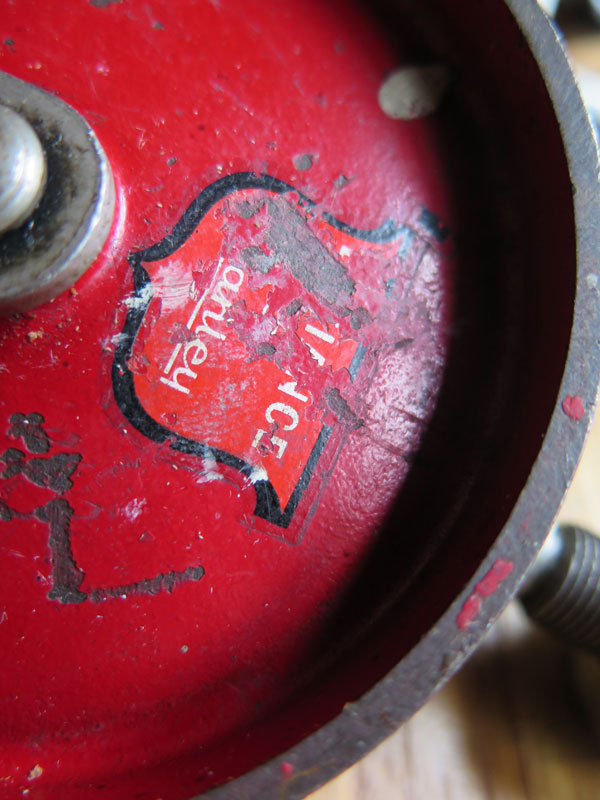 The $6 Defiance Drill
While fixing up that Millers Falls drill, I had work to do, and so I picked up a Stanley Defiance hand drill that a fellow woodworker had donated to my students. The drill turned out to be surplus for the students, and so I sntached it in a pinch.
Two minutes with the drill told me it was a winner. Smooth transmission. Perfectly functioning chuck. Little or no wobble with the tight gears.
Yet this was one of Stanley's low-end hand drills (model 1221). It has beech handles, one oil port and a basic chuck. What gives?
Likely it simply didn't see much use and is still in a like-new and tight running condition – like finding a 1970s Honda Civic with 5,000 miles on it.
The Millers Falls, on the other hand, was used to death.
It's a point worth thinking about as you buy old tools. Nothing beats picking them out in person. And sometimes the high-end tools aren't the best ones.
— Christopher Schwarz