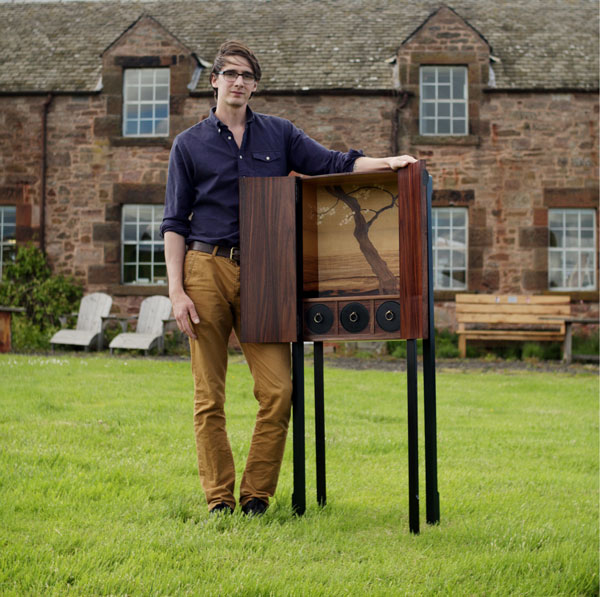 At Woodworking in America last Friday morning, I presented a slide show of the winners of the 2014 PWM Excellence Awards Winners – and now I'm sharing them with those who weren't able to make it to this year's conference. The winners are featured in the November 2014 issue of Popular Woodworking Magazine, with information about each piece and its maker (The issue begins mailing to subscribers (both print and digital) on Oct. 1 and should be available at ShopWoodworking.com at about the same time; it's on newsstands in mid-October).
Above is our Grand-prize Winner, Gary Staple, of Halifax County, Nova Scotia, with his Cherry Blossom Tea Case. Gary wins a trip to Woodworking in America 2015, as well as a $100 gift certificate to ShopWoodworking.com. The Editors' Choice winner in each category, and the Readers' Choice winner with the most overall votes, also win a $100 gift certificate to ShopWoodworking.com.
The Readers' Choice award goes to Bruce Chaffin, of Philadelphia, for his casework Tansu-inspired Room Divider (shown below). For the Editors' Choice and Readers' Choice winners in each of the five categories – Boxes & Smalls; Seating; Tables; Casework, Cabinets & Bookshelves; and Turnings, Carvings & Objet d'Art – click on the slide show at the bottom.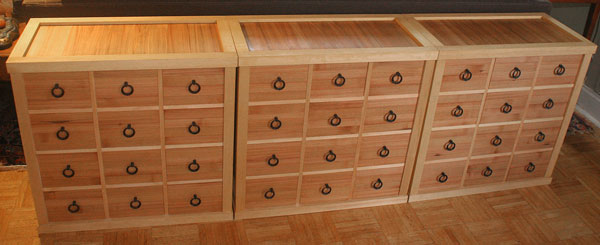 Congratulations to our 2014 winners! (Look for details on the 2015 PWM Excellence Awards early next year.)