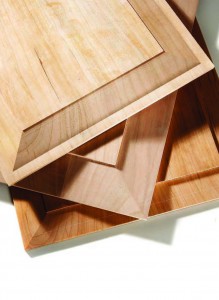 Traditional raised panels appear in almost every furniture style since Roman times, though the way to make them varies wildly.
All the methods, however, fall into two different camps: One method is to use a tool that is specially designed to do the job, such as a panel-raising plane or a panel-raising router cutter. The other method is to use a basic woodworking tool (such as a table saw or a rabbet plane) and a little bit of cleverness to do the job.
In our shop at Popular Woodworking, we use at least three different methods to create raised panels for doors and drawer bottoms. What follows is a step-by-step tutorial in each.
Download the PDF for the complete article:
Raised_Panels_Three_Ways