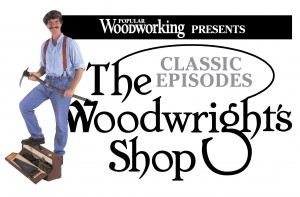 We'll be sending you e-mails so you don't miss any of the newest releases of Popular Woodworking presents The Woodwright's Shop featuring Roy Underhill, being released on streaming video and DVDs by season every six to eight weeks.
You will also be receiving e-mails from our sponsors and marketing partners. You can unsubscribe from those newsletters from the emails themselves.
Visit ShopClass.PopularWoodworking.com for more information.
Find the DVDs in our online store at www.ShopWoodworking.com.