Finally, the construction of the hutch's glass doors. To cut long boards on a tablesaw, the panel cutter is the safest. And if it's well made, the cut wil be very precise and square.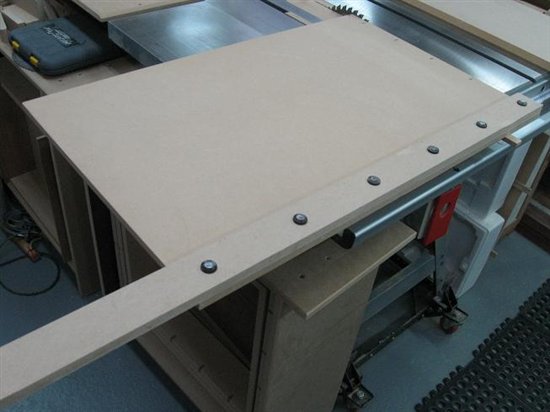 The blade must be raised so one full tooth will protrude from the workpiece.

I start by making a narrow cut to square one end, then I check if it is square. If not, my panel cutter should be adjusted. Mine, shopmade, is adjustable.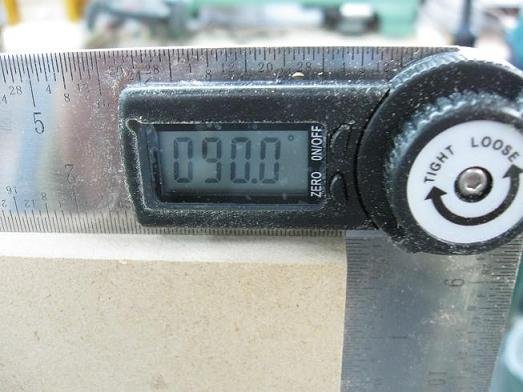 I mark where to cut and I place this mark against the edge of the panel cutter. To be sure, I align the line with a small pocket rule.

To prevent tearout, I slide on the right side of the blade a scrap piece the same thickness as the panel cutter to keep the workpiece at the same level.

To see the details and photos of all the steps from the begining, click here.
Best,
Serge