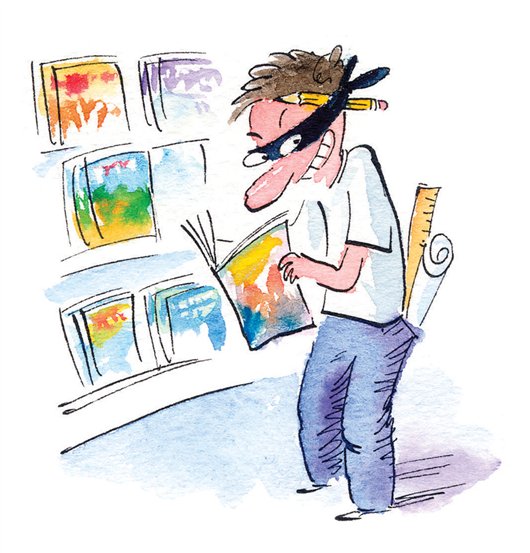 Stealth Woodworking
By Robert J. Collins
While browsing through woodworking magazines
at a local bookstore, I spotted plans for a
project that really excited me. Since I didn't want
to purchase the whole magazine for only one set
of plans, I secretly made sketches.
Back in my shop, I started building, but I soon
got stuck. My hastily drawn sketches didn't make
sense. So I made a return trip to the store and
furtively drafted a new set of sketches. Back on the
project, however, I got stumped again. And again!
On my fourth trip to the bookstore, having
wasted a couple weekends and several pieces of
lumber, I couldn't find the magazine. It had been
replaced on the rack by a new issue. Argh! I had
to back-order the old issue (and wait for it) before
I could finish my project. It ended up costing
more than buying the issue in the first place!