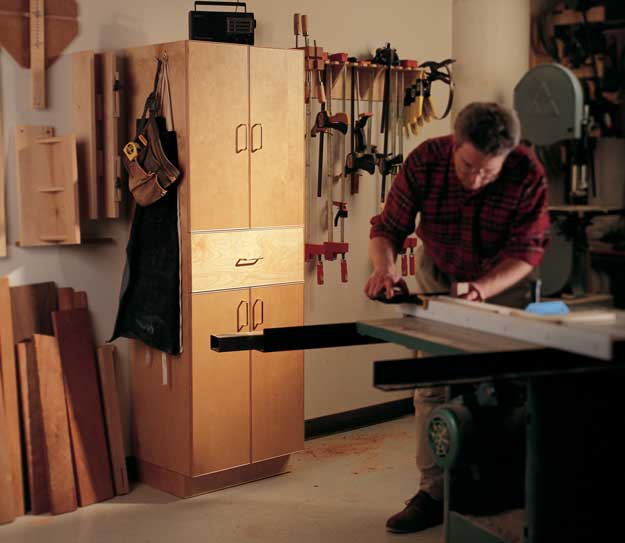 The "All-in-one Cabinet for the Small Shop" shown here is from the April 2001 issue of Popular Woodworking Magazine. And although the design looks a bit outdated (which could be easily addressed by simply changing out the handles), we still use this cabinet in our shop. The router-bit drawer in the middle has become our "tape and a glue drawer," and we've removed the upper doors – we store sandpaper and other abrasives on the shelves. In other words, even though we've a large shop at Popular Woodworking, we still find this small-shop cabinet to be useful – and it's held up well to a lot of abuse.
by Jim Stuard

This shop cabinet squeezes 13 cubic feet of tool storage into less than 3 square feet of floor space.
If you're like most woodworkers, your shop is packed to the gills with tools, tooling and accessories. Storing power tools on open shelves is no good; dust will get into the windings and shorten the life of your motors. You need an enclosed cabinet, and you need one that takes up less floor space than a band saw. This cabinet has a place to store routers, all the bits a woodworker could need and other accessories such as edge guides, bases and template guides. There's also room for other tools such as jigsaws, sanders, biscuit joiners and even a portable planer.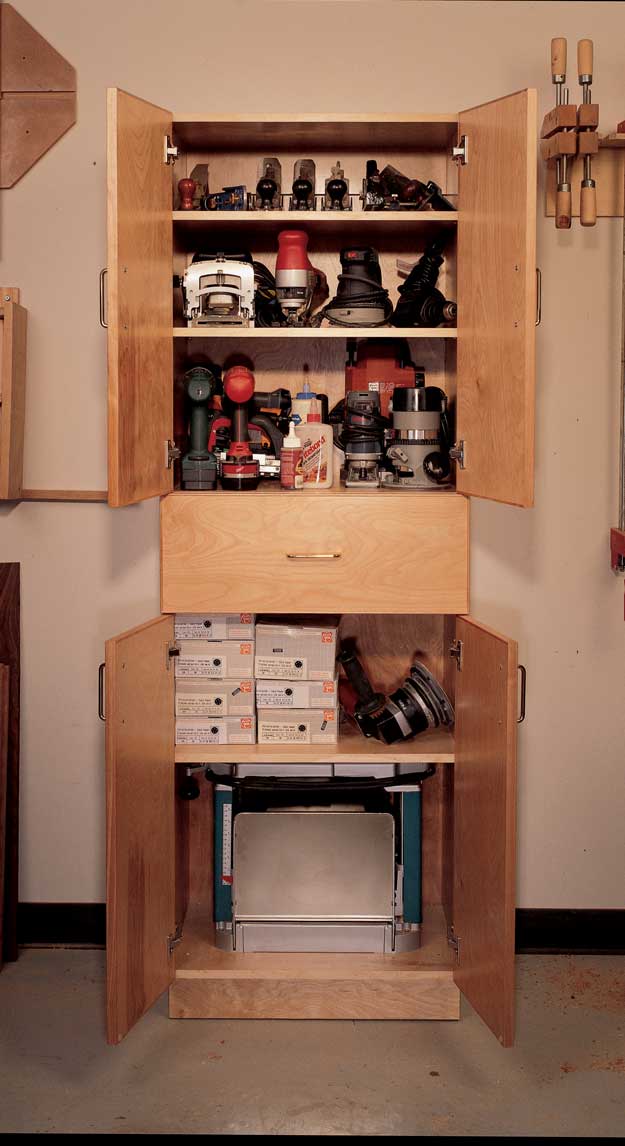 Download a PDF of the article in full:
All-in-one-cabinet.pdf