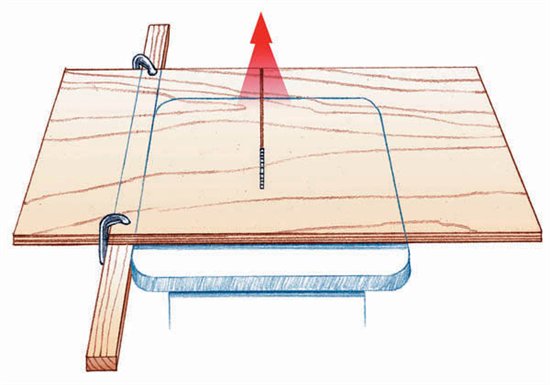 Large Sheet Crosscutting
Crosscutting large sheets of plywood on the tablesaw can be difficult, and I usually end up binding the blade, burning the wood, or worse. To get around this, I clamp a board under the plywood, and use it as an auxiliary fence which rides against the left edge of the tablesaw to. Guard not shown for clarity. Use Yours!
Amy Kendall
My Take
Not sure why this one never occurred to me, as I've spent the majority of my woodworking life working alone in undersized shops with no great way to break down sheet goods. That said, having not tried this, it seems to me that it'd be best as a two-person job.