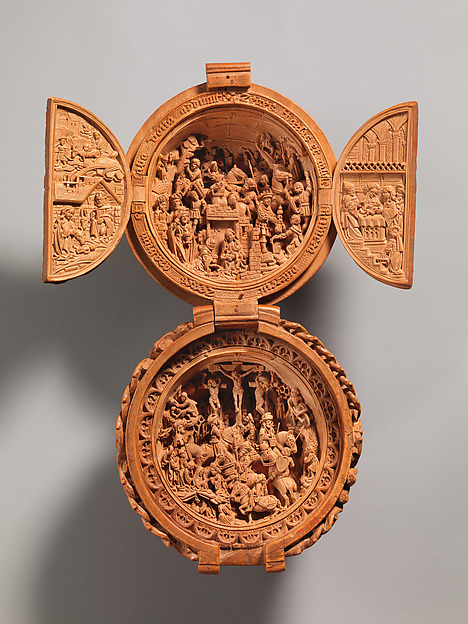 On my first visit to the Metropolitan Museum of Art (Met) in New York I saw, among the monumental and famous pieces, a small item that captured my eye. It was so impressive that I even decided to buy a postcard with a picture of it. This was a spherical shaped miniature wooden box that, once opened, displayed an intricate biblical scene that shocked me with its complexity and level of detailed carving work.
Now, after 500 years of speculation as to how these boxes were constructed, a joint venture with the Met and the Art Gallery of Ontario have uncovered what the skilled Dutch carvers so elegantly were able to keep hidden.
The show: Small Wonders: Gothic Boxwood Miniatures is on display at the Met Cloisters – The Fuentidueña Chapel, until May 21st. It's must-see for anyone who appreciates intricate carving or religious art, and happens to pass through the Big Apple this spring.
Watch the first video to learn about the secret of the Rosary Beads. Then watch the video that further discusses the "forensic" methods used to probe the boxes. Lastly, watch the video about a modern effort to re-create these boxes.
First Video: http://www.metmuseum.org/metmedia/video/collections/med/small-wonders-gothic-boxwood-miniatures
---
Product Recommendations
Here are some supplies and tools we find essential in our everyday work around the shop. We may receive a commission from sales referred by our links; however, we have carefully selected these products for their usefulness and quality.