By David Thiel
Page: 30
From the April 2005 issue #147
Buy this issue now
Woodworking appealed to me in my youth because I thought it had nothing to do with math. Of course, I learned that I was wrong, but not until after I was hooked on wood.
Nothing seems quite so confusing as accurately spacing anything across the face of a board, especially when fluting. Trying to divide the board evenly (or unevenly) to give proper spacing is a complete nightmare for the math-challenged woodworker (me).
I know I'm not alone in my frustration, and the existence of this jig proves it. This flute spacing jig allows you to accurately and evenly space one to seven flutes with no math required. And using it is a piece of pi!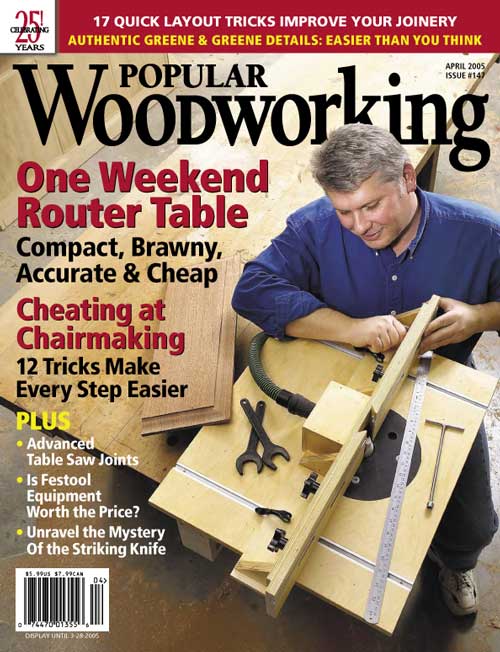 From the April 2005 issue #147
Buy this issue now