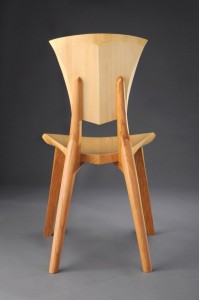 Consider yourself a midwife to creativity.
By Brian Boggs
Page: 64
From the December 2011 issue #194
Buy the issue now
I have taught a number of classes on designing chairs and it's always interesting to watch students' creative processes. I like to keep my classes as fresh as I can for my own benefit if not for the students', so I plan each class a bit differently. Still, every design class seems to run into the same wall. This wall appears in the form of the question: "How do we come up with good design ideas?"
WEB SITE: Discover the Boggs Collective, located in Asheville, N.C., and take a class from Brian and his fellow craftsmen.
From the December 2011 issue #194
Buy the issue now