When it comes to how to build an Adirondack chair, or almost any piece of furniture, there is no one better than Norm Abram. No one. But that's not all! Norm Abram's Adirondack Chair Plan is a FREE woodworking project from the editors of Popular Woodworking Magazine! You'll learn some amazing woodworking tips & techniques that apply to outdoor furniture, and we guarantee you'll have fun doing it. Adirondack chair plans like this are a great addition to your project library. It's all FREE, all enjoyable – and all from the team you trust.
To receive your free download, join our mailing list and never miss news, tips, promotions or discounts.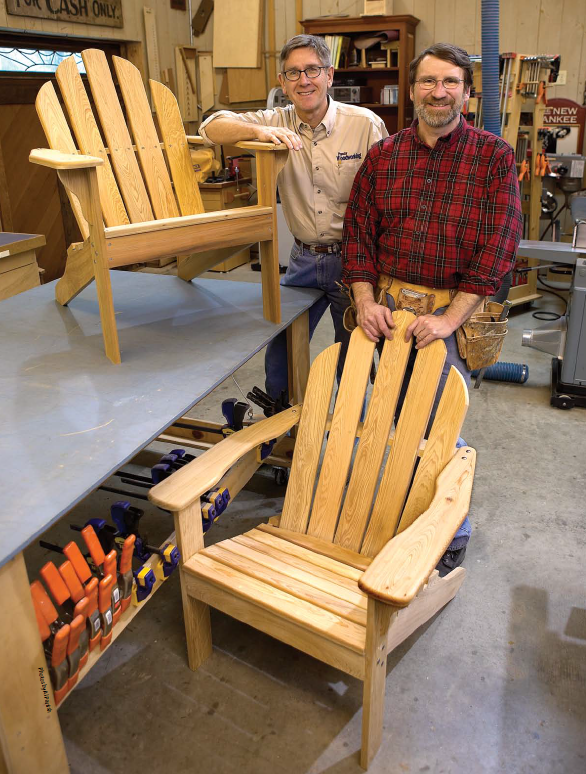 Learn How to Build an Adirondack Chair from the Best
Our esteemed editor emeritus Steve Shanesy teamed up with Norm Abram on this project to teach you how to build an Adirondack chair the right way. Norm and Steve detail every step, from selecting an appropriate species of wood and the proper outdoor hardware, to cutting the patterned slats and assembling an attractive final product. It's yours for free, just for joining our e-mail newsletter group!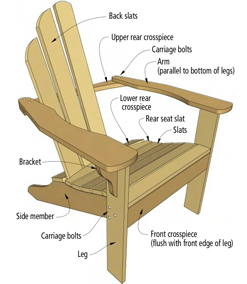 Norm Abram's Adirondack Chair Plans
Prove to yourself, and your neighbors, just how good you are at woodworking! You can never go wrong when you learn from the best, especially when they teach the craft so clearly. Download your free copy right now, and you'll be on your way to a new Adirondack chair within minutes!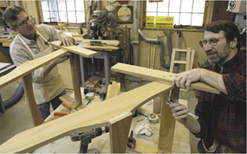 Always Remember Norm's Words of Wisdom
"Before we use any power tools, let's take a moment to talk about shop safety. Be sure to read, understand, and follow all the safety rules that come with your power tools. Knowing how to use your power tools properly will greatly reduce the risk of personal injury. And remember this: there is no more important safety rule than to wear your safety glasses and hearing protection at all times."
Get started today!
We think you're going to find our newsletter and blogs useful and entertaining to read. We offer a huge amount of valuable woodworking information from the staff and woodworking contributors that we cannot possibly cram into the printed magazine. So the newsletter and community are both great places for us to share what we know with you.